Apartment Life serves all types of apartment communities, and we're often asked how to create fabulous decor that won't break the bank. We asked our teams to share with us their budget-saving secrets - check out their ideas:
Never forget about Target's dollar section, they always have adorable decor pieces! (pro tip: you can shop online)

Trader Joe's will become your best friend; they have the most affordable selection of flowers.

Always keep reusable resources on hand: your core decor will make every theme easy!

Head to the Dollar Store for inexpensive items that you can always work with.

Stock up on platters, boxes, and chalkboard signs!

Don't underestimate the power of spray paint—you can turn anything into a high-quality piece with just a little color.

Buy in bulk as much as you can to limit your event costs.
Straight from our Pinterest board of inspiration, we have worked to provide even more ways you can turn simple steals into terrific treasures.
---

Banners & Backgrounds
Streamers, plates, and tissue paper, oh my! With just a few strings, scissors, and tape, you have got yourself an Insta-worthy event.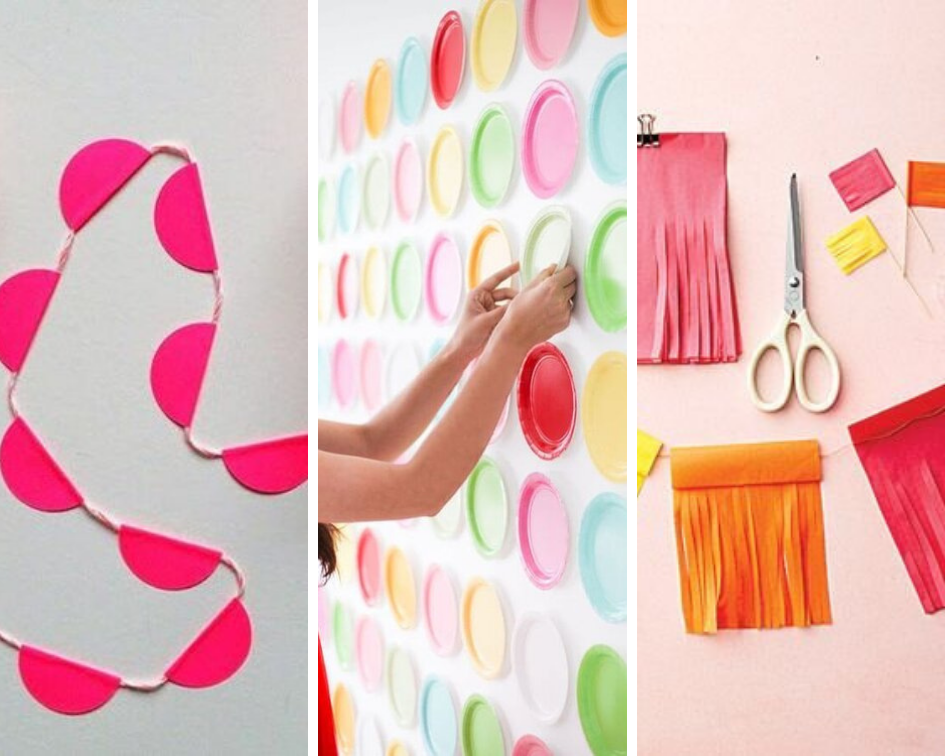 PomPoms & Paint
To create the cutest cake toppers, grab your glue, straws, and some pompoms, and voila!

For a tutorial on how to make pompoms, click here.

For all the ways you can elevate glass bottles, click here.

Make you silverware sparkle by dipping your utensils in colorful paint!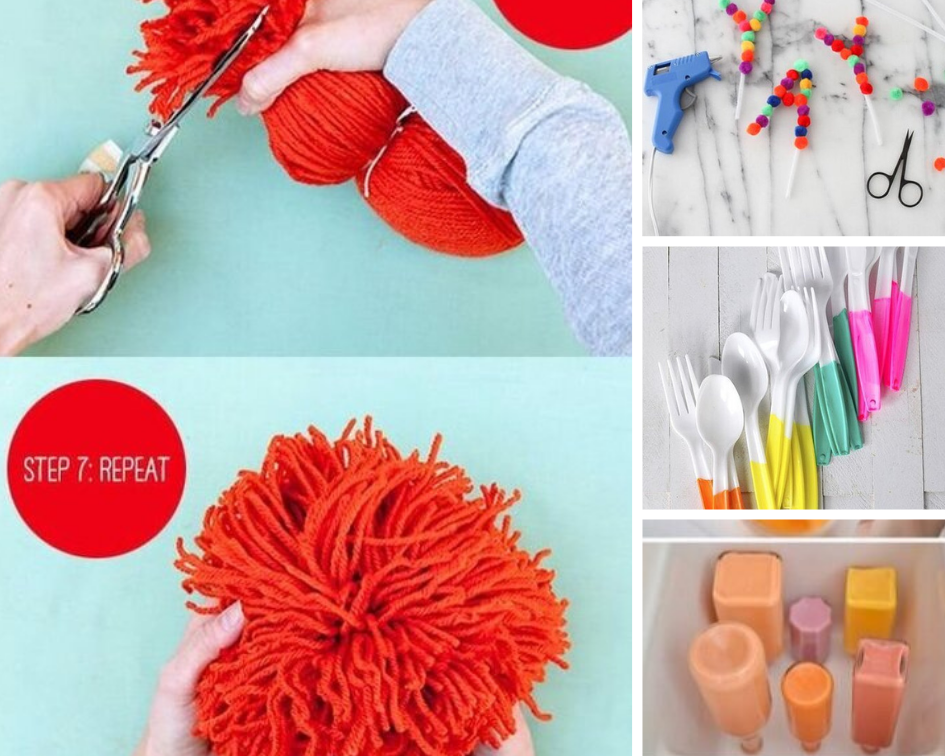 Balloons & Basics
You can't go wrong with balloons! There are so many ways to utilize them that we've devoted a whole board to them. Next, for a simple yet classy trick, buy lemons and limes to display with your flowers. Slice them or place them around to add some color and flare. Finally, how cute are these painted disco balls? Check here and here for inexpensive options, and then load them with pops of color!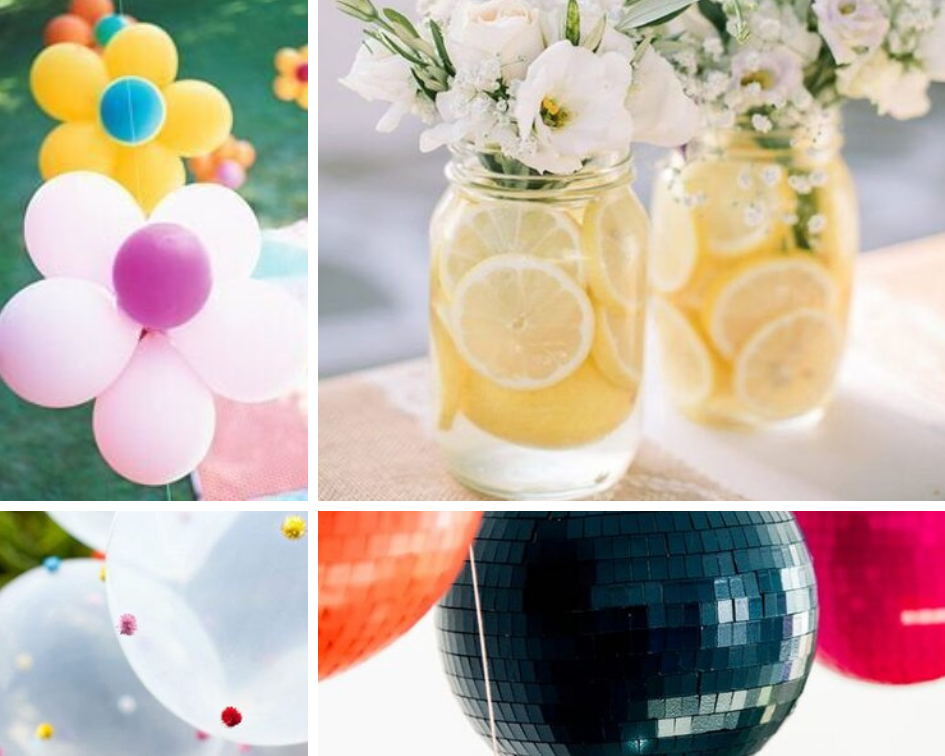 Do you have more ideas that have worked for you? Share them in the comments below and tag us in your pictures! We can't wait to brag on your budget-saving savvy!