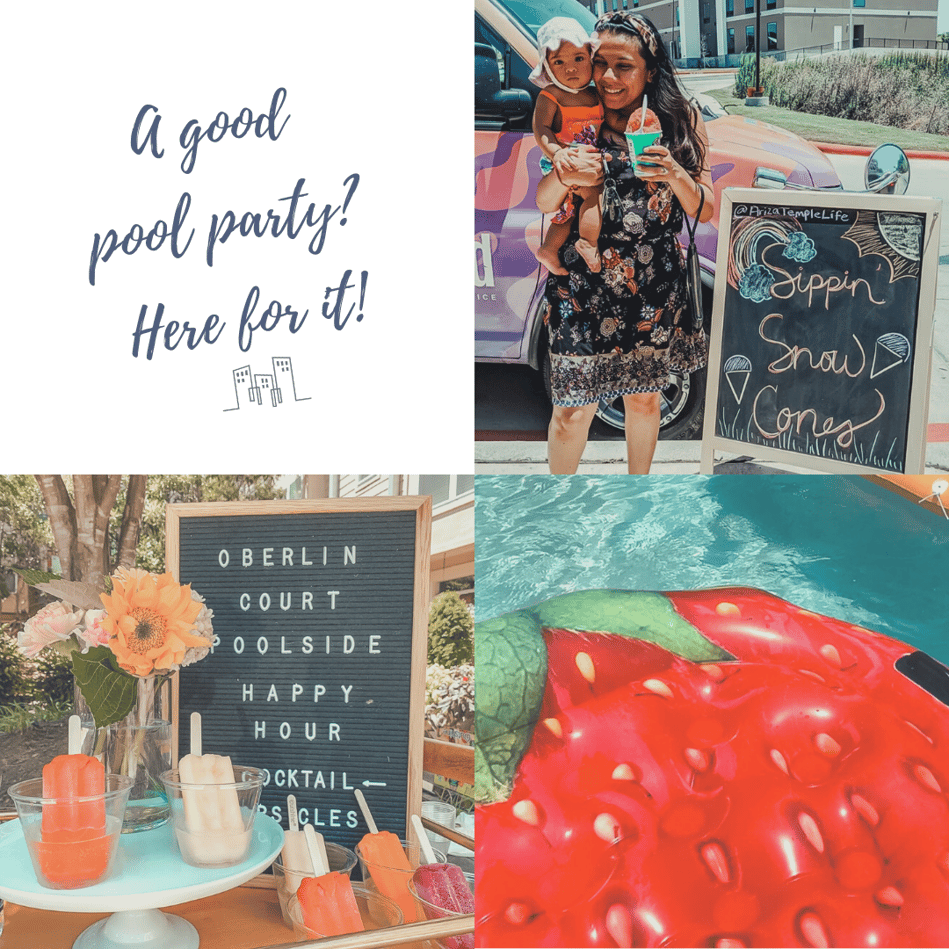 Let's be real. Maybe we're still recovering from a winter storm or two. But. Summer is coming!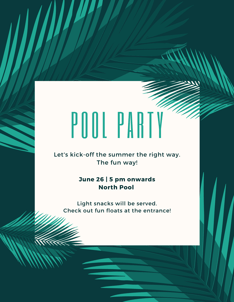 As event planners, we've gotta do just that. Plan. So, let's start dreaming about that fabulous mask tan line we're about to start rockin' as we lie (6 feet apart) by the pool in a couple months!
What's your favorite part of a good pool party? The grill and a good kabob? The fun spirits with a twist of watermelon? Floating with a good book? Reliving the glory days with a pool volleyball tournament? Whatever your style, we're here for it (as long as there's some good tunes)!
Check out our free, customizable, downloadable flyer for your next pool party and our Pinterest board for ideas galore to host a pool party for the books with your friends, neighbors, or loved ones. We've created these things just to share with you… no strings attached.
Let's party like it's… um… not 2020 anymore!
Want to see more pics of Apartment Life in action? Follow us on Instagram!