Maybe cooler temperatures and crisp fall weather have inspired you to spend more time outdoors, or maybe your indoor amenity space is limited (or non-existent). In either case, if you're thinking about moving your next event outside, we're here to help. We've collected ideas from coordinators across Apartment Life, and today we're sharing our top 25 event ideas that were made for the great outdoors!
1. Petting Zoo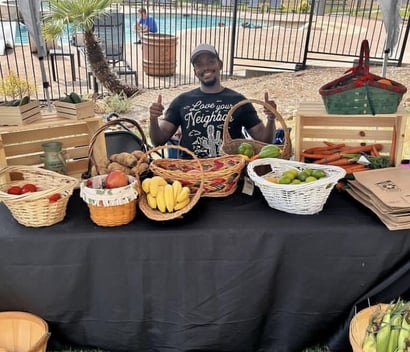 2. Chili Cook-Off
3. Community Scavenger Hunt
5. Community Yard Sale
6. Sunset Yoga
7. Gardening Workshop/Plant Party
8. Farmer's Market
10. Cornhole Tournament
11. Yard Games + Food Truck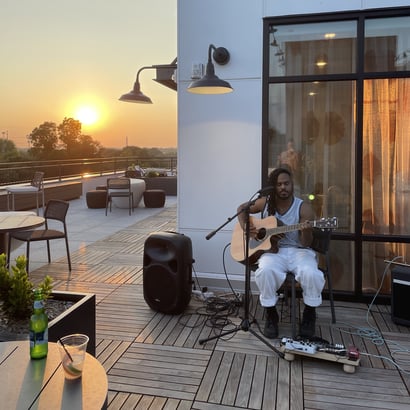 12. S'mores Bar
13. Oyster Roast/Shrimp Boil
14. Tailgating Party
15. Car or Bike Show
16. Sidewalk Chalk Art Festival
17. Movie Under the Stars
18. Hot Chocolate Bar
19. Car Wash
20. Foam Party/Bubble Truck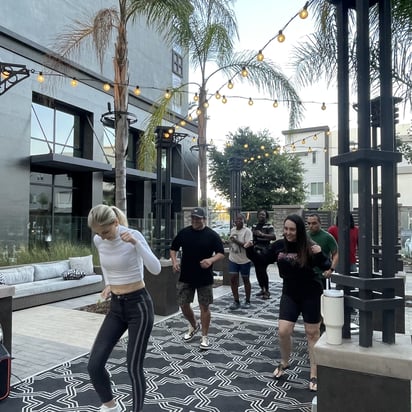 21. Salsa Dancing Lesson
23. Sports Tournament
24. Color Fight
23. Community Picnic/Potluck
24. Bootcamp Fitness Class
25. Block Party with a DJ, vendors, face painting, and/or bounce houses
Ready to move your next party outdoors? Here are a few more tips:
- Invest in a good canopy to set up under. This will not only help shelter you from the elements, but it will allow you to create a pop-up experience anywhere from a parking lot, to a grassy lawn space, or a poolside patio.
- A sandwich board sign can help create an eye-catching display and quickly tell residents what's going on. Neighbors who are walking by may stop just to see what's going on and join the fun.
- Research local vendors who specialize in mobile services, meaning that they can bring the party to you as long as you have a parking lot. Think bubble/foam trucks, mobile petting zoos, dog grooming services, etc. There are so many fun options beyond food trucks!
- Keep an eye on the forecast several days in advance and have a backup plan in the case of inclement weather. If you don't have an indoor amenity space to move the event into, make sure to check with your vendors to ensure you can reschedule the date if the weather doesn't allow you to move forward. Also, have a clear way to communicate with residents if plans change (like social media and/or onsite signage.)
- Consider the time of day to ensure adequate sunlight and aim for a time when it won't be too hot or too cold for neighbors to hang out and mingle. Morning and sunset are both prime times for outdoor events.
Let us know how your next outdoor event goes! And if you have more ideas we should add to the list, drop a comment below. Don't forget to f
ollow us on social media @aptlife for more inspiration and be sure to share your event photos with us so we can show you off.