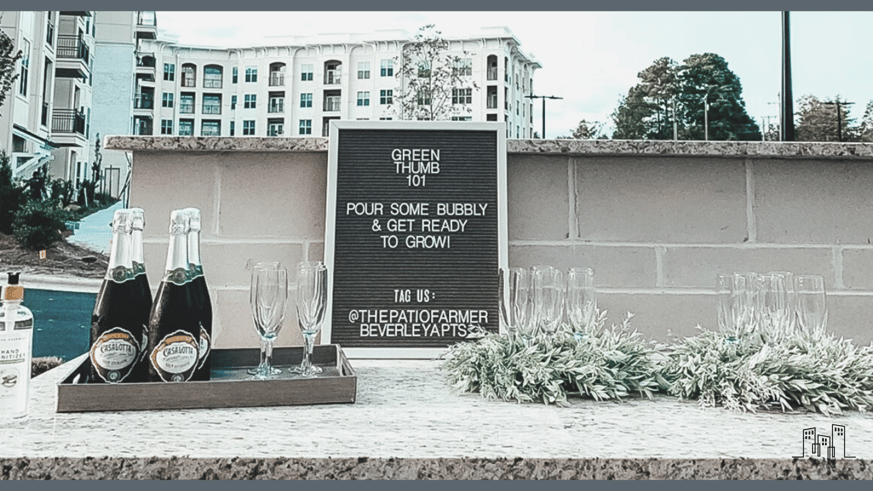 We've got more news! We know… it's exciting around here! The time has come for us to "grow up." We're taking our life-changing program to serve residents who live in active adult and senior-living (55+) communities, and we couldn't be more stoked!
Why seniors? Many senior-living communities host events, but it stops there. Apartment Life brings a level of intentionality that is difficult to find outside of our unique program. We desire to show these residents, in tangible ways, that they are seen, valued, and cared for. We also want them to feel connected to their neighbors and to their local community.
Do you or someone you know have a heart to serve these communities? We've come up with a few frequently asked questions to see if you might be a great fit!
What kind of people are you looking for?

We're looking for people with a heart to serve this demographic. Our Senior Program will focus on the "whole wellness" of residents, and our Coordinators, Lifestyle Services will partner with many vendors to plan weekly and monthly events that support ourresidents with excellence.


Do I have to be 55 or older to serve? 

It depends. Most of our communities will have "exempt units" that don't require the Coordinator, Lifestyle Services to be any certain age (except our hiring standard of 18+). But, we will have a few properties that don't offer this option and require their coordinators to be 55+ or 65+.




Talk to me about time commitment and perks.

We're providing some options for our clients to customize their program based on their needs, so each program will be a little different. You can check out our current openings for all the details for the position you want to apply for. And rest assured, you will receive adequate perks for serving with us!

Active adults program: typically about 25-30 hours/week, and the coordinator will receive a full rent concession plus a moderate monthly stipend.
Independent living program: typically about 15-18 hours/week, and the coordinator will receive discounted rent.


Do I have to move? 

It depends. Check out our current openings! You could move to one of these cities if you're interested or join our wait list so we can notify you when we come to your neck of the woods!


There aren't any openings near me. How can I get notified about a city I'm interested in should it become available?

We're so glad you asked! Just fill out this quick form to join our waiting list, and we'll notify you when a position becomes available in your preferred location.

How do I apply?
How do I refer someone who might be a good fit?
I just want some more information and/or I have questions. Who can I talk to?
Want to see more pics of Apartment Life in action? Follow us on Instagram!