Are you looking for a way to make your next event pop with visual appeal and elevate the experience? We're here to help you rise to the occasion with balloon art that will carry you away.
Get inspired by these swoon-worthy displays crafted by our very own Apartment Life Coordinators and learn the skills to create your very own work of art.
Your Step-by-Step Guide, No Strings Attached
Check out this YouTube tutorial for a quick (under two minute) how-to guide: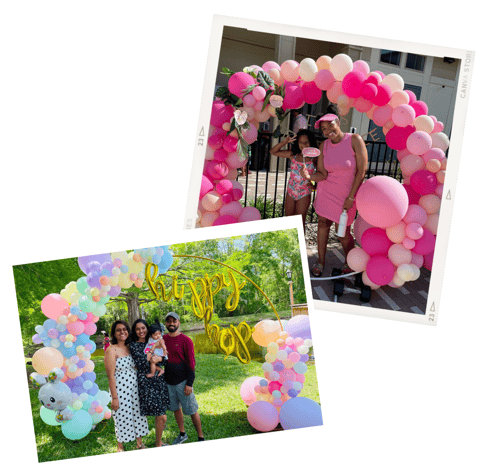 Here's our Amazon shopping list with the key items you'll need:
- Color-coordinated balloons with garland tape
- An arch or hoop display
- Electric balloon pump (Recommended)
For more arch supplies and inspiration, check out Target and Hobby Lobby for additional DIY kits.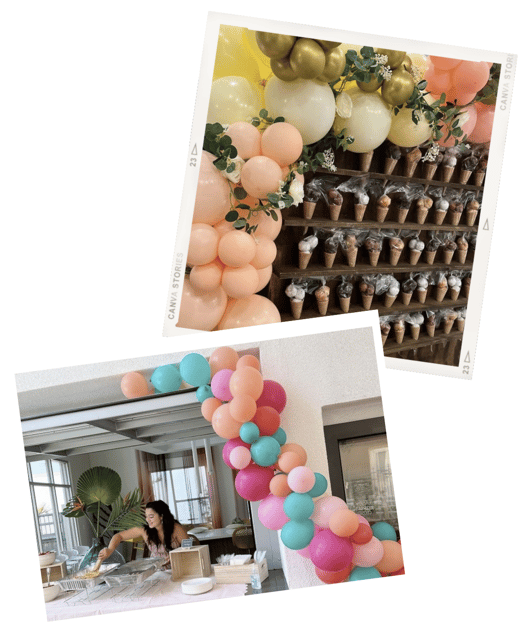 Take Your Table to New Heights
In lieu of a pre-made arch or hoop, Command hooks are a great alternative to hang your balloons from any wall or table to make your food or drink display pop.
Create a balloon tower (or two) with standing columns to create a dramatic entryway or bookend your food and beverage table. Or attach your balloons to a pre-made backdrop or streamer wall. Wherever you place them, you will draw the eye and create a focal point that will set the tone for your event.
Make sure to include complementary colors and balloons of all sizes! Smaller balloons can help add texture and depth to a display.
Now you're ready to create your own masterpiece. Let us know how you've use balloons to elevate your events in the comment section below!