Our coordinators have packed a lot into 2023, and we're just getting started! Today we're taking a look back at some of the most eye-catching and top Instagram-worthy events we've seen at Apartment Life communities across the nation. Read on for our roundup of highlights from the first few months of 2023, and let those creative juices flow.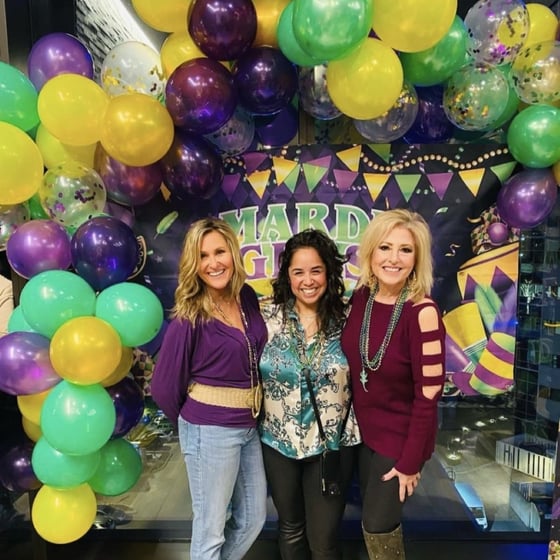 Mardi Gras Party at The McKinley in Houston, TX |
Apartment Life Coordinators Trevor and Rhonda brought a taste of the Big Easy to Texas with a catered buffet of traditional Cajun food along with hurricane cocktails and, of course, king cake! We're a bit obsessed with their elaborate photo backdrop - a sure way to make sure your event gets featured on the 'Gram by all your guests.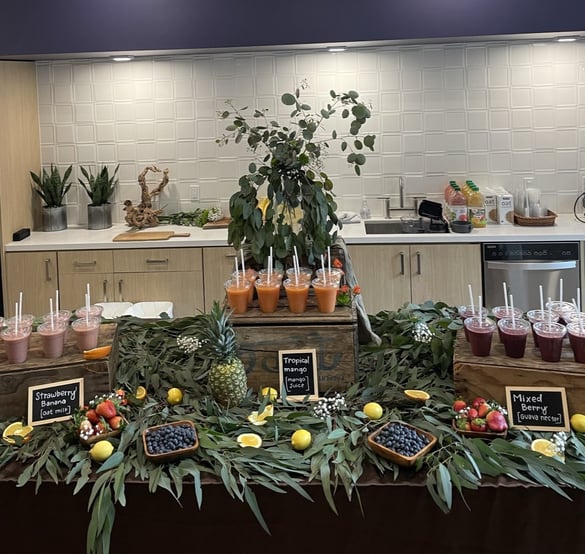 Smoothie Bar at The Aya in Freemont, CA | Have fresh fruit smoothies ever looked this good before? Between the blanket of eucalyptus leaves and the perfectly placed smoothies - Isaac and Alyza's event setup is almost too beautiful to disturb! (But who could say no to those smoothies? Not us!)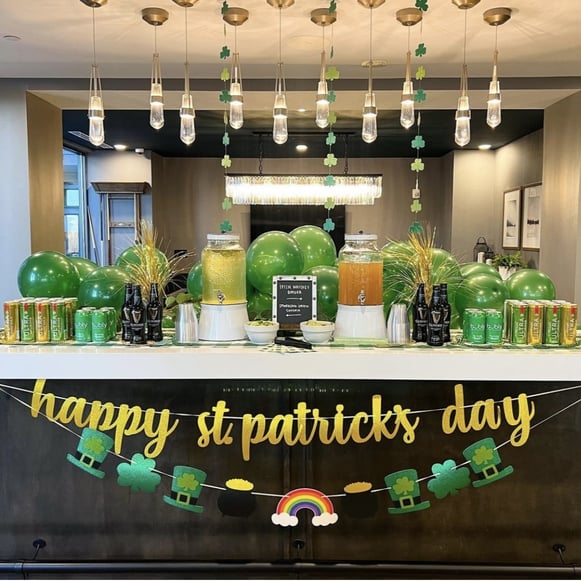 St. Paddy's Day Bash at The Atherton in Charlotte, NC | Themed cocktails, Irish bites, and plenty of Guinness to go around - all the ingredients for a festive St. Paddy's Day with neighbors!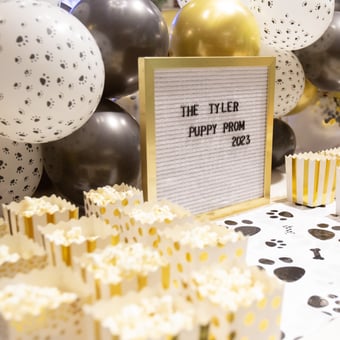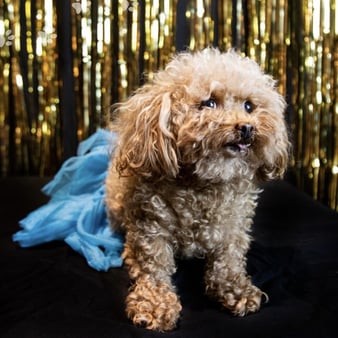 Puppy Prom at The Tyler in Gilbert, AZ | The Tyler's four-legged residents came dressed to impress, and pups and humans alike enjoyed music, drinks, snacks, and a professional dog-tographer. Apartment Life Coordinators Casey and Patience even crowned a king and queen pup of the night.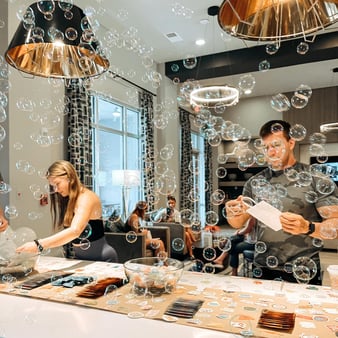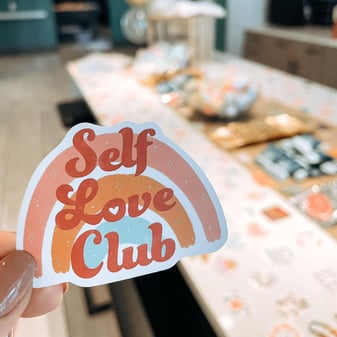 Bubbles and Bubbly at Venue at Live Oak in Sarasota, FL | David and JoLyn
set the tone for a calming evening of relaxation with sparkling glasses of prosecco, bubbles floating through the air, and all the items needed to make the perfect take-home spa kit, including bath bombs, face masks, lavender Epsom salts, and more. Sometimes building community means first making sure you take care of yourself.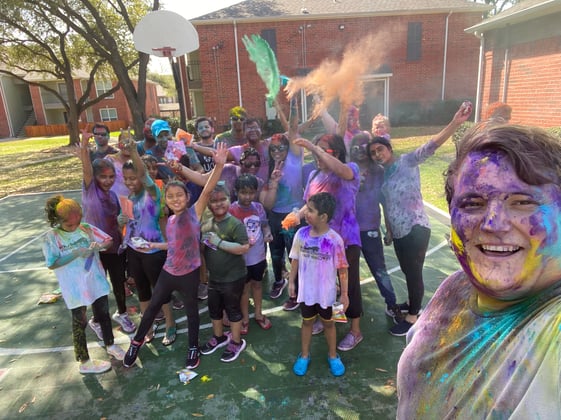 Spring Colorfest at Old Shepard Place in Plano, TX | Springtime got the celebration it deserves with food, music, outdoor games, water balloons, and an epic community-wide color bomb fight, hosted by Apartment Life Coordinators Isaac and Lauren.
Which one is your favorite? We want to see your event photos! Don't forget to tag @aptlife on social media as you post your event photos all summer long and follow our account for more inspiration and highlights.