Things are heating up outside, which makes a great excuse for an after-dark movie night! By the pool or on the lawn under the stars, outdoor movie nights are a great go-to summer event for just about any type of community. All you need to get started is a projector with a screen (you can rent these from a vendor or purchase these on Amazon), a place to watch, and a snack bar full of soda options and classic movie snacks (freshly popped popcorn is a must have!)
Once you've got your bases covered, it's time to select a movie - but which movie to pick? When it comes to a perfect movie night, going with an epic theme that carries through the entire evening will kick this event up a notch from "fun" to "unforgettable." We've got you covered with our top five movies and movie night themes that will wow your residents and create a core memory for your community.
1. Jurassic Park
If you're looking for a movie that's way more fun to watch with a crowd, Jurassic Park is your pick. Scream-worthy moments and tons of terrifying dinosaur action make this an unforgettable community experience. If you don't already own this viral t-rex costume from Amazon, here's your perfect opportunity to snag one and surprise residents with a dinosaur photo op before the movie even starts.
2. E.T.
We all grew up quoting it, and the iconic bicycle-across-the-moon scene is embedded in our collective memory. Take your community on a nostalgic walk down memory lane and decorate your event with classic 80s decor. Think neon colors and retro snacks (i.e. Cracker Jacks, Raisinets, Twizzlers). You might even want to break out the parachute pants and windbreakers. And don't forget Reese's Pieces!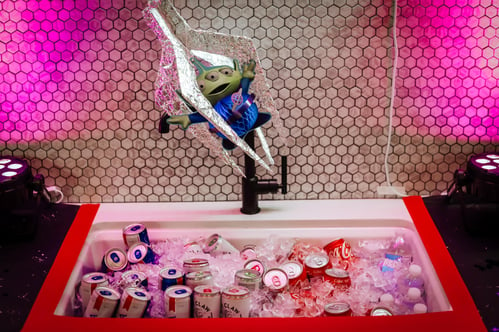 3. Toy Story
While we're on the topic of adorable aliens, who can forget those cute little guys from Pizza Planet in Toy Story? A themed pizza bar is the perfect complement to a night under the stars with Woody and Buzz. Not to mention, who doesn't love Toy Story?
4. Finding Nemo
Another classic option in the Pixar universe is Finding Nemo - and it happens to make for a perfect poolside dive-in movie. If you've thrown a pool party at any point this summer, you probably have most of the supplies you'll need. Throw some
festive floats
in the pool, stock your snack bar with themed treats (think blue punch, gummy sharks, and goldfish crackers), and you'll give residents an under-the-sea experience that will please young and old alike!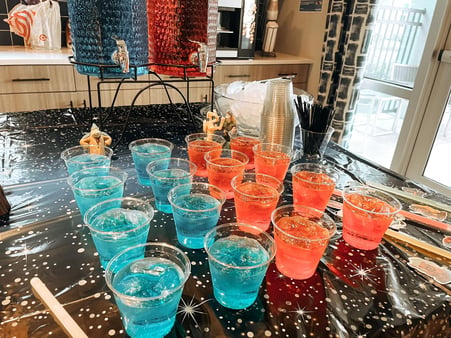 There's no debating the cross-generational appeal of Star Wars. Going all out on intergalactic space-themed decor will give your neighbors an out-of-this-world experience. Before the movie starts, hand out "mini-light saber" glow sticks and quiz residents on Star Wars trivia with prizes for the winners. Invite residents to come dressed as their favorite Star Wars character and appoint judges to pick the best costume.
What movies are we missing? Drop us a comment with your favorite summer flicks, and make sure to share photos from your outdoor movie night events. You can find more inspiration and ideas by following along with us on social media: @aptlife.