With the new year right around the corner, you may already be thinking about resolutions to start 2023 strong. Your neighbors probably have many of the same goals for personal growth and development that you do, so here are a few ways to turn your New Year's resolutions into opportunities to grow with and alongside your neighbors.
1.) Resolution: Get in better shape/work out regularly
How to include neighbors:
Plan a group fitness class with a professional instructor. If you don't have the budget or gym space available for an onsite class, reach out to a fitness facility near your community and ask about promotional trials that you could offer to residents. In addition to getting a great workout, you might just initiate a vendor partnership that will keep residents moving all year long.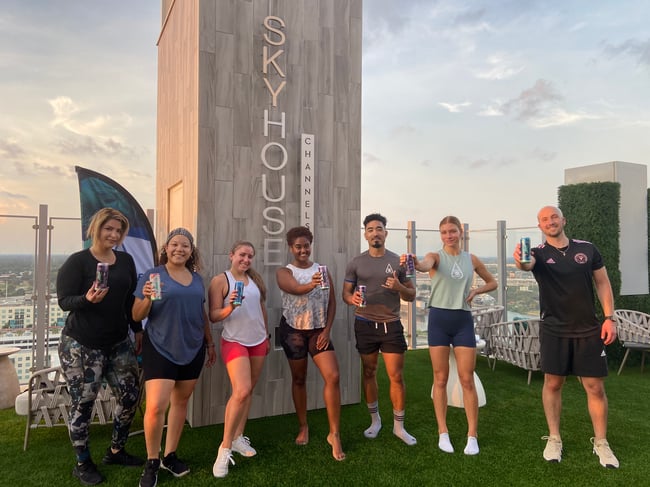 2.) Resolution: Read more books
How to include neighbors:
Start a monthly book club. Plan out your reading list ahead of time, share it with neighbors, and pick a time to discuss your thoughts and reactions together. Don't forget to include a few snacks and beverages, and if you're feeling inspired, theme your food and drinks around the book of the month!
3.) Resolution: Learn a new skill or hobby
How to include neighbors:
Offer
an interactive class for the community to learn something hands-on and creative together. Sip and Paint events, DIY terrariums, and calligraphy classes are just a few ideas to get you started, but the possibilities are endless. Want to learn how to salsa dance or create craft cocktails for an epic happy hour? Find a local instructor and bring the fun to your community so you can learn alongside one another.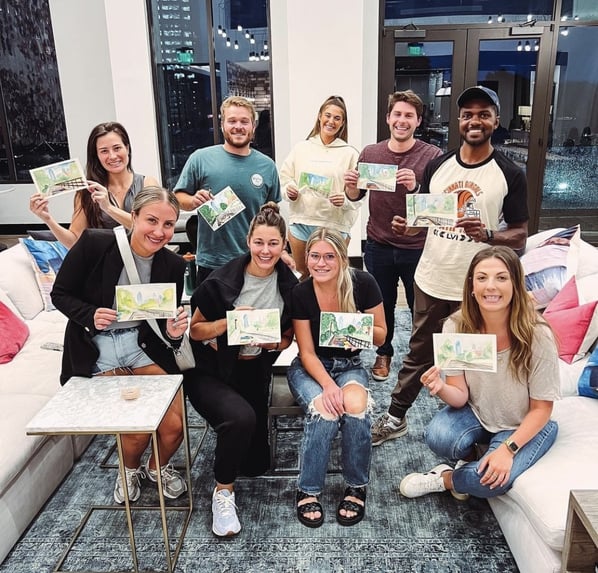 3.) Resolution: Eat healthier/cook more often
How to include neighbors:
Invite a personal chef to do a live cooking demo for residents. In addition to an entertaining (and delicious) evening, residents will gain confidence in the kitchen and learn recipes that they can continue practicing at home. You and your neighbors may even be inspired to start a dinner club and show off your cooking skills on a regular basis.
4.) Resolution: Live more sustainably
How to include neighbors:
Host a community clothing swap and give clothes you no longer need a second life with a new owner (not to mention getting a wardrobe refresh at no cost!). Or host a Saturday morning farmer's market and invite local v
endors to provide fresh produce and handmade goods. You may even find small business owners and artists within your community to spotlight and support.