Everyone loves a good resident event! So why should your four-legged neighbors miss out on the fun? Here are some of our favorite pet events that will appeal to both humans and their furry friends in your community:
Pet Portraits
Gift residents with high-quality, professional portraits of their four-legged family members and provide them with a personal memento they can enjoy for years to come. Set a small photo booth or backdrop in a spot with good natural lighting, and hire a professional photographer to take care of the rest. Your neighbors will be excited to post their beautiful photos on social media, so ask them to tag your community and @aptlife when they do!
Snow Cones and Milk Bones
This summer, invite residents to cool down with something tasty for everyone. Partner with a local shaved ice food truck or purchase your own
snow cone machine
and serve up frosty treats for your whole community. Fun fact: snow cones without syrup make a great treat for pets. (Put your own spin on this event with a treat of any kind: barks and beers, dogs and donuts... the possibilities are endless!)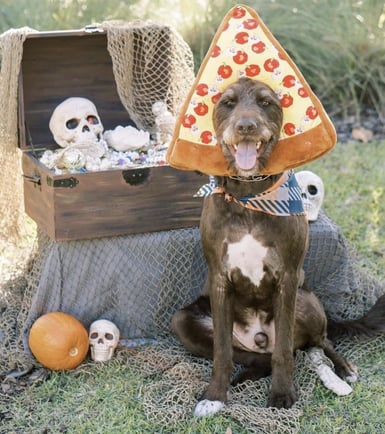 Howl-o-ween Canine Costume Contest
If you're looking for a creative spin on a traditional Halloween event, look no further! Invite residents to show off their pets' personalities with a fun costume, and pet parents may even want to join in with their own. Create categories for prizes or set up a raffle and send your winners home with a reward for their efforts. Be forewarned – hilarious moments and adorable photos may ensue with an event like this one.
Puppy Field Day
Head to the dog park in your community (or host an offsite event nearby), find a nice sunny spot for your table, break out the treats and dog toys, and let the pups in your community have a ball! Partner with local pet vendors in your area to promote their services and provide residents with freebies and giveaways. Remember some great snacks and drinks for the humans, and you'll be sure to set everyone up for a paw-some time.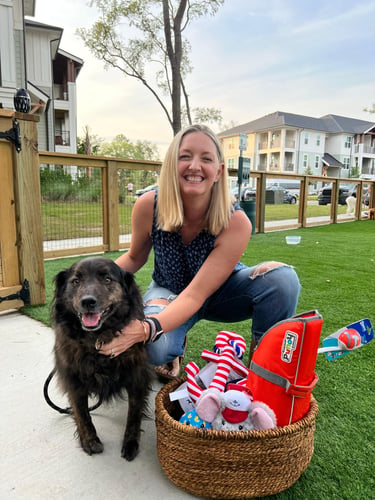 Whatever your theme, pull all the details together with some fun goodie bags for residents to take home. One team of Apartment Life Coordinators ordered custom doggie bag dispensers with their community's branding and gave them out after every dog-themed event, along with a snack bag of dog treats. Frisbees and tennis balls, dog toys, and pet food samples all make great giveaway items! And don't forget to ask residents to share photos of their pups enjoying the event or their take-home gift on social media.
What's your favorite pet event? Drop your inspiration and ideas in the comment section below.
Check out our Pinterest account for more ideas and some fun dog-friendly recipes to add a little flavor to your pet event. And don't forget to share your best pet event photos with us – you just might see yourself (or your furry friend) in a future blog post!