We're all familiar with the power of online reviews. For most of us, sites like Google and Yelp help inform many of our daily decisions. Prospective residents looking for an apartment community are no different, which means that a positive online reputation is key to making a good first impression.
But with so many online review platforms available to apartment residents, it can be challenging for properties to monitor their reputation across multiple sites. That's where the ORA (Online Reputation Assessment) score comes in.
If you're in the multifamily industry, regardless of your role, you've probably heard the term ORA score. So, let's break down what an ORA score is and why it matters to apartment communities.
What is an ORA score?
Pioneered by J. Turner Research, the ORA score provides a benchmark that measures a community's overall online reputation. ORA scores aggregate data from across the web and combine overall rankings from all online review platforms to come up with one cumulative score.
This score offers one clear metric for all key players in the multifamily industry to keep a pulse on who has a healthy online presence with consistent and solid reviews across the board. And research shows that consistency matters to prospective residents!
Why an ORA score matters
In a recent study conducted by J. Turner (The Cost of Losing Connection, 2021), apartment residents indicated that they were likely to visit a variety of online review sites before visiting a prospective property. So while having a 4-star review on Google is valuable, it's just as vital that a community has great ratings on other sites residents may visit as well.
Sixty-five percent of the time, residents searching for a new apartment chose to visit the community with the highest ORA score.

(J. Turner Research)
In the multifamily industry, not only does a positive online reputation play a large role in attracting new residents, but also correlates to:
Hig

her rates of resident retention

Increased staff satisfaction (resulting in less staff turnover)

Higher overall property value
That's good news for everyone in the community, from residents all the way up to owners!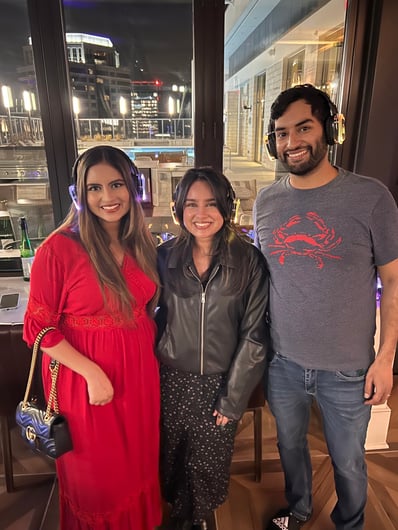 Apartment Life and Online Reputation
So, the obvious question is, how do I boost my community's ORA score? What's the first step to improving or even maintaining a great online reputation?
At Apartment Life, enhanced online reputation is a natural by-product of the programs we offer. By providing engaging monthly events, we help your community grow resident loyalty and connection between neighbors, which in turn leads to higher levels of retention.
As our trained coordinators provide welcome visits and renewal check-ins, they actively listen for raving fans and encourage them to share their experiences online. Alternately, when a resident has a negative experience, Apartment Life Coordinators can often help provide solutions or connect residents with the resources needed to make things right and improve their experience.
On average, communities with Apartment Life have an ORA score 10 points higher than the market norm.
But don't just take our word for it. Here's what our clients and residents are saying:
"Over the course of three weeks, the [Apartment Life] team at Post Addison Circle was able to make a strong online presence in the form of 25 positive reviews on platforms like Yelp, Google, and ApartmentRatings.com , we saw the rating on ApartmentRatings.com rise from 75 percent approval to 80 percent – way over the Addison-area average of 70 percent."

-Post Addison Circle, MAA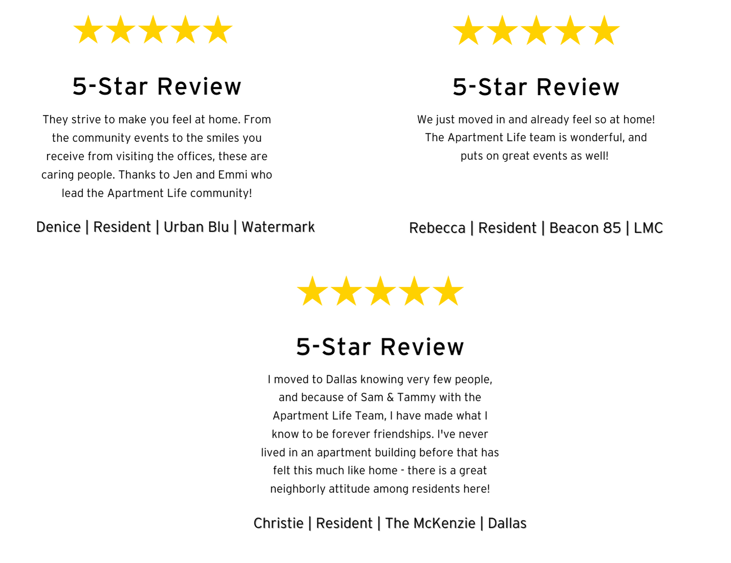 Ready to learn more about how Apartment Life can partner with you when it comes to online reputation? Head to our
website
for more details and
contact us
to set up a time to speak with someone!