Have you heard? We recently launched the Apartment Life Leadership Podcast, and our goal is to provide helpful and inspiring leadership content for our partners, staff, coordinators, and anyone desiring to grow in their leadership.
Whether you're a podcast junkie or just looking for a personal development resource, we've got you covered with weekly content from proven leaders in the multifamily industry and on-the-ground stories from our own Apartment Life Coordinators.
Meet Your Host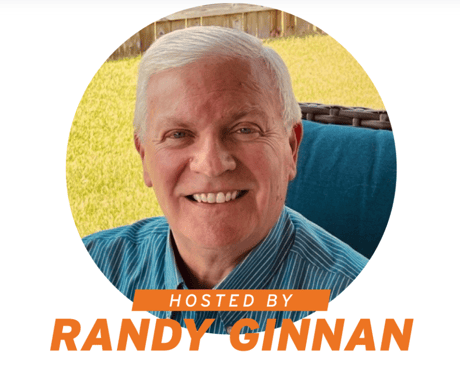 Randy Ginnan is the National Vice President of Partner Relations for Apartment Life. Randy has been on staff since 2010, serving in a variety of capacities, including as the Regional President of South Texas for more than 10 years. Randy and his wife Donna were coordinators serving in a community in Katy, TX, for six years.
Key Things to Listen For
- The career journeys of leaders within the multifamily space. In episode 1, Payton Mayes, CEO of JPI, shares about his upbringing on a Texas ranch before taking off for New York City and launching his early career as a stockbroker.
- Character qualities and skills necessary for building healthy teams and developing a thriving workplace culture.
- Resources and recommended reading to continue your personal development. Payton Mayes discusses Patrick Lencioni's book The Ideal Team Player in episode 1. In episode 3, we hear from guest speaker Greg Brenneman, author of Right Away and All at Once.
- Stories from Apartment Life Coordinators across the country as they share their experiences of building community and befriending neighbors.
Episodes 1-4 are now available, with more dropping weekly.
Each episode has a little something for everyone. From professional development to getting inside the heads of industry leaders, each leader interview is jam-packed with insightful tips and tools. If you're looking to learn more about Apartment Life and the heart of what we do in the multifamily space, make sure to check out the coordinator interview included in each episode.
Follow along at apartmentlife.org/podcast and follow @aptlife for updates on new episodes. If you enjoy listening, leave us a review on Apple or Spotify. We can't wait to hear from you and hope this podcast serves as a helpful resource.