GO GREEN
Holidays: the perfect excuse for a party. Lucky for you (pun intended) St. Patrick's Day is right around the corner! Whether you have kickstarted your planning or are looking for new ideas, we've compiled some inspiration to help you celebrate, and the best part is you've got the easiest theme: Go Green! Simply serve green food and display green decorations and voila - you've got yourself a party!
---
To get you started, make sure to check out our Pinterest board for extra inspiration
(All links are clickable on the images below)
---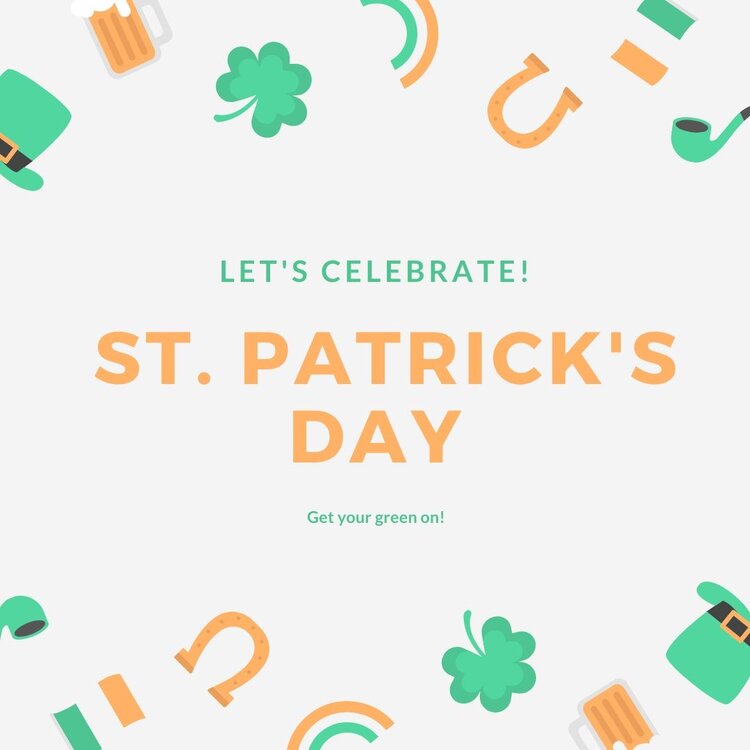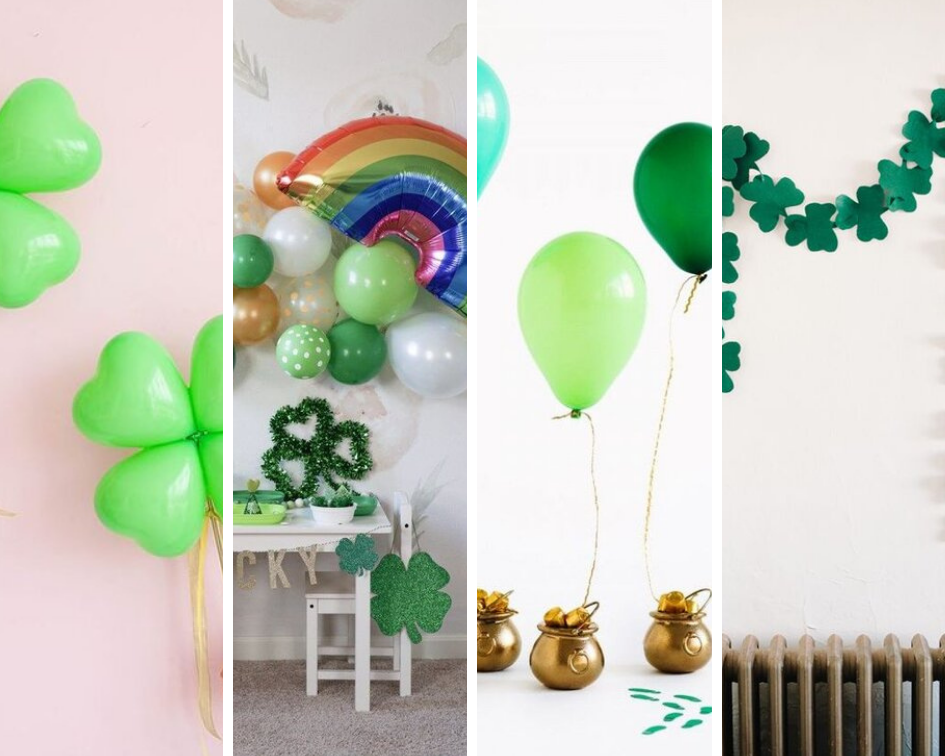 The images above are linked in corresponding order: 1 2 3 4
First order of business is decor. Since you've got a color palette, it's much easier to keep your decorations simple. Get crafty with your balloons, stick to basic garlands and banners, add in some extra elements like a pot of gold or a rainbow, and you are good to go! With these ideas you can be kind to your budget, but big on your impact.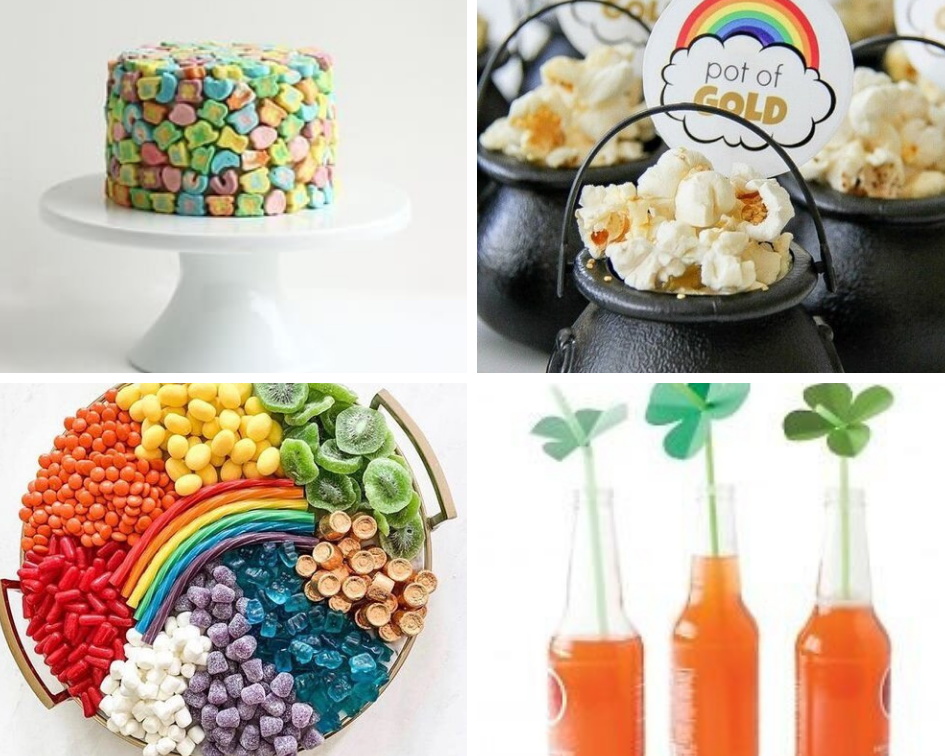 Next we'll tackle food and drinks. Think of green food boards, rainbow candy boards, cakes rolled in lucky charms, you name it! Want to serve a signature cocktail, check out this recipe for a Shamrock Sour. Looking for an easy recipe to make Puppy Chow? Click here. Again, our Pinterest board has even more recipe highlights so don't be shy!
Now it's on to the ideas that are sure to bring your event to the next level. This is where you can have a little extra fun and get your guests involved! Look into playing games, giving out giftables, or even setting up a photo booth! Your people are sure to get excited.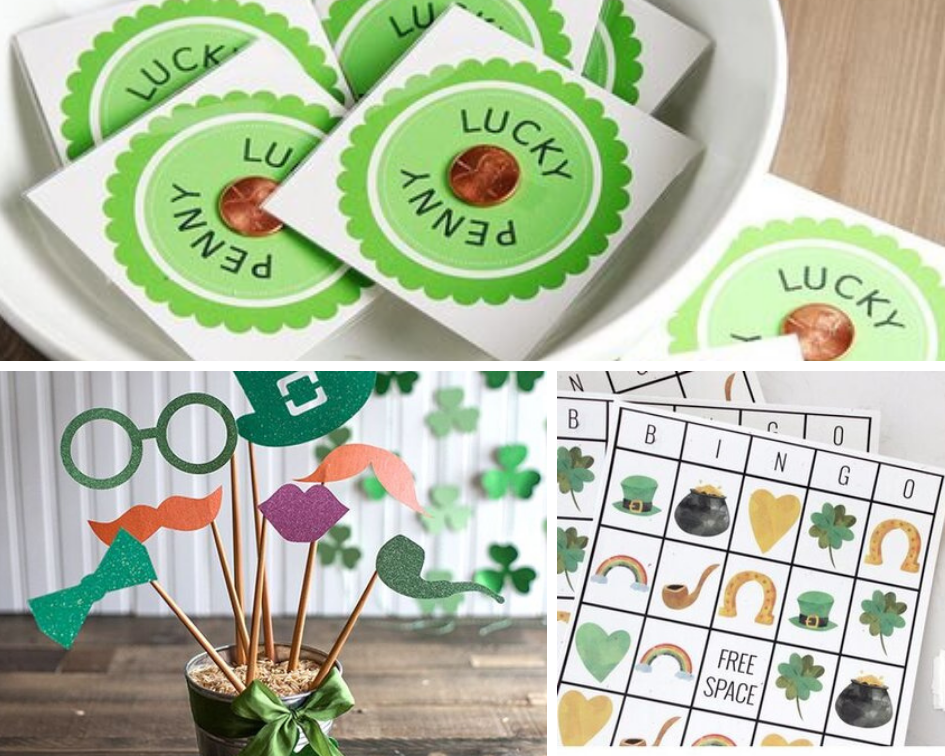 Finally, bring the event to a close with these adorable gift bags. After all, there would be no party without your people, so be sure to celebrate THEM! (These also work great for manager gifts and welcome gifts.)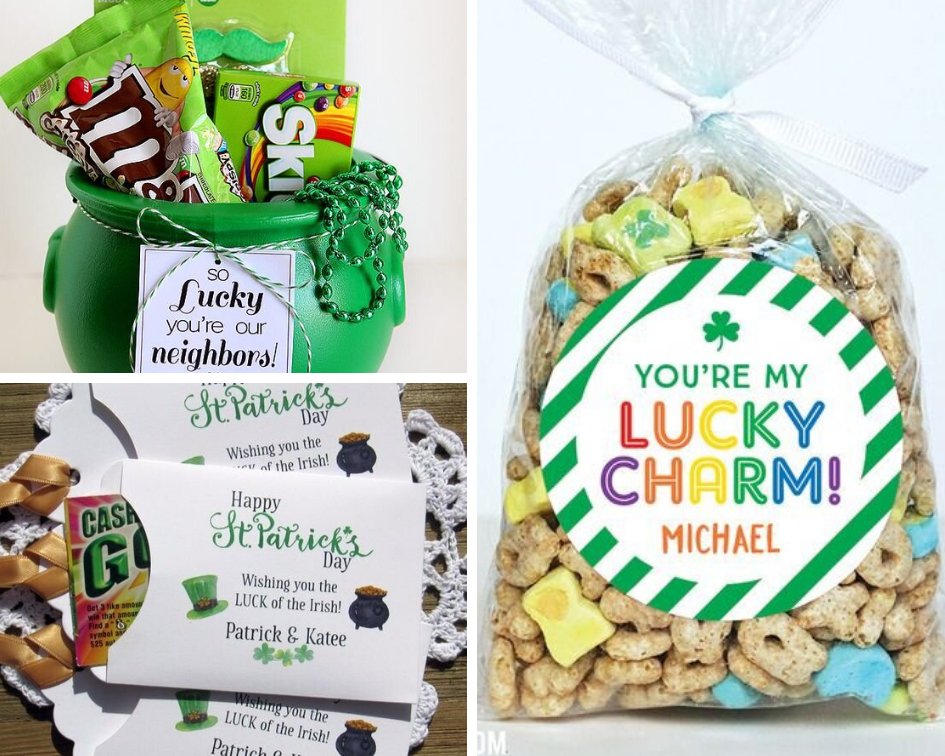 You have all the tools you need to throw an event to remember! With the luck of the Irish on your side, we know your creativity will come alive!
Have other ideas you are thinking of? Post them in the comments below! And don't forget…share those pictures so we can pretend we we're there with you!