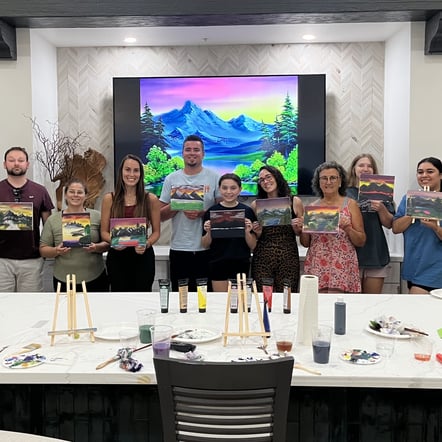 You probably know that we're all about hosting events and connecting apartment residents to their neighbors. We love to throw a great party! But you might not realize the business value behind all the balloons and confetti.
We view events as meaningful experiences that can make people feel known and at home in their community. And when you feel at home, you naturally want to stay. From a business perspective in the multifamily world, that means resident renewals.
According to a study done by RealPage, "A resident is 8% more likely to renew if they made one friendship or connection within their community. Whether it was a workout partner, a friendship, or maybe they belonged to a book club, that connection is going to influence their renewal decision."
The average renter, who doesn't know any of their neighbors, is 29% likely to renew their lease. However, renters who know seven or more people in their community are 47% likely to renew your lease.
We recently welcomed RealPage SVP, Jay Parsons, to our National Advisory Council, and Jay says it best:
---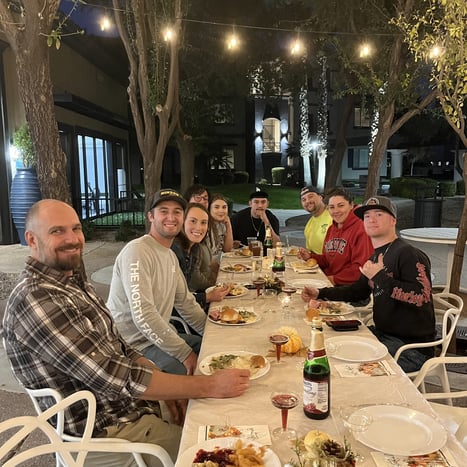 Two-thirds of American renters say there's an unfair stigma towards renting. Nearly three-fourths say that older generations view renters negatively, according to a study we commissioned by GCK. Too often, renters are treated like second-class citizens. That's one reason why it's so important for renters of all ages to find support and community where they live. We're all naturally wired to desire friendship and community – even if renting is only for a phase of life.

That's why I'm a big fan of Apartment Life.

-- Among renters of communities with Apartment Life, 87% reported a stronger sense of community, according to Witten Advisors.

-- Those same renters reported having an average of 5.4 friendships in their apartment property – more than double the average of 1.9 friendships reported by renters properties without Apartment Life.

-- Leasing staff in communities with Apartment Life reported that 28% of renewals are influenced by Apartment Life.

-- And here's a crazy stat: Nearly 99% of onsite staff said Apartment Life positively impacted their own job satisfaction, helping reduce staff turnover. Win/win.

Apartment Life Coordinators focus on serving residents and hosting events, taking some of the burden off the onsite staff. In a time when both renter retention and onsite staff retention are of critical importance, Apartment Life is a no-brainer.

I'm a data nerd, but also a believer in the importance of community. So naturally, I'm a big fan of Apartment Life.
-Jay Parsons, SVP, RealPage
---
We love to hear it! Experts and industry leaders like Jay are vital partners to us as we seek to serve communities and residents across the country. The evidence makes it clear – the secret to resident retention is relationship and genuine connection. That's what our Apartment Life Coordinators are passionate about creating within their communities.
Are you ready to learn more about boosting resident retention by partnering with Apartment Life? Or are you interested in becoming a coordinator? We would love to connect with you. Fill out this quick form, and we'd love to get in touch.

We've served 3 million residents from coast to coast, and we're just getting started!